The Wand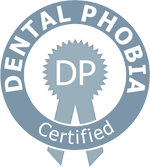 Yasmin says "I have used The Wand for the last 8 years on almost all my patients, nervous or not. It is also the choice of staff members I have treated!"
The most common cause of pain during injection of local anaesthetic is due to the anaesthetic being injected into the gums too quickly. The Wand delivers the local anaesthetic slowly via a computerised system and has the advantage that it doesn't look like a syringe – the handpiece looks like a pen and is light and easy for the dentist to use and manoeuvre into the correct position in the mouth.
The precise control of the anaesthetic flow rate and pressure reliably produces a comfortable injection and The Wand makes patients much less anxious than a conventional needle. It is becoming an increasingly popular technique and many more dentists are investing in the equipment to provide this service.
If you have any concerns or anxieties about coming to see Dr George you're always welcome to visit the practice for a complimentary consultation before commencing treatment, this allows us to meet and we can discuss what might suit you best.