Dr. George

I was given a strong personal recommendation to see Yasmin George. For more years than I will admit I have suffered severe dental health problems. Unable to cope with phobia (despite many attempts,) I suffered bouts of infection, chronic pain, and worry over health, particularly when travelling. This had begun to seriously affect my life. The introduction to Yasmin has been a significant turning point, and I hope this testimonial will provide the same for others who, like me, have severe dental phobia. Previously, I could not pass a dental surgery without crossing the road, speak with anyone about dentistry, or even in my professional healthcare-related life feel comfortable in the company of a dentist.
Arranging to attend the clinic was difficult the first time, but as soon as I met the team, Yasmin, Alison, Agnes, and later, Dr Will Botha, I felt comfortable and at ease. This was six weeks ago, since when I have undergone a significant programme of work, (multiple extractions and fillings) willingly and without concern. I attend the clinic on my own and with confidence. Yasmin has an exceptional approach, a complete sincerity and understanding of my fears, and an enthusiasm to restore my dental health. My reluctance to even be assessed (an otherwise meticulous person, I was very ashamed of my own neglect) was carefully and sensitively managed, and the utter relief of putting myself in Yasmin's expert care was overwhelming. I now feel that Yasmin is a friend who is sharing and steering my journey to achieving good health and who will absolutely ensure I get there.
I have chosen to take intravenous sedation for the work. This is superb, there is simply nothing to fear. The effect is of sleeping and waking up not knowing a thing other than that you are in better health.
I am now well on the road to achieving dental health, I know I can continue this programme, and am looking forward to enjoying the benefits it will bring. Already there has been a very significant positive impact on quality of life and health. There is no looking back!
My thanks go to Yasmin George for her ability to encourage me to take this huge step, where all others have failed, and for meticulously choosing the right team to care for me.

TS June 15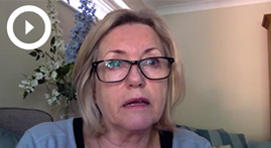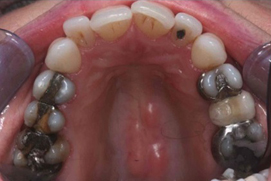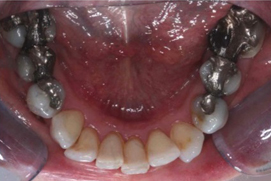 Pat came to see Dr Yasmin George in 2008 after not having had treatment for over 17 years, since then she has remained a regular patient with Yasmin and now has regular six monthly check ups.
Over the months following her first visit, Pat was able to have simple and complex dental treatment done (including an implant tooth) and her entire mouth restored the way she wanted it to be. Large 'black' fillings replaced with white ones and some teeth restored in long lasting porcelain.
Pat now acts as an 'ambassador' for Yasmin and her work, she will be delighted to talk to, or help any prospective new patient considering treatment with Yasmin George.